Allianz Information Graphic on Wheelchair Racing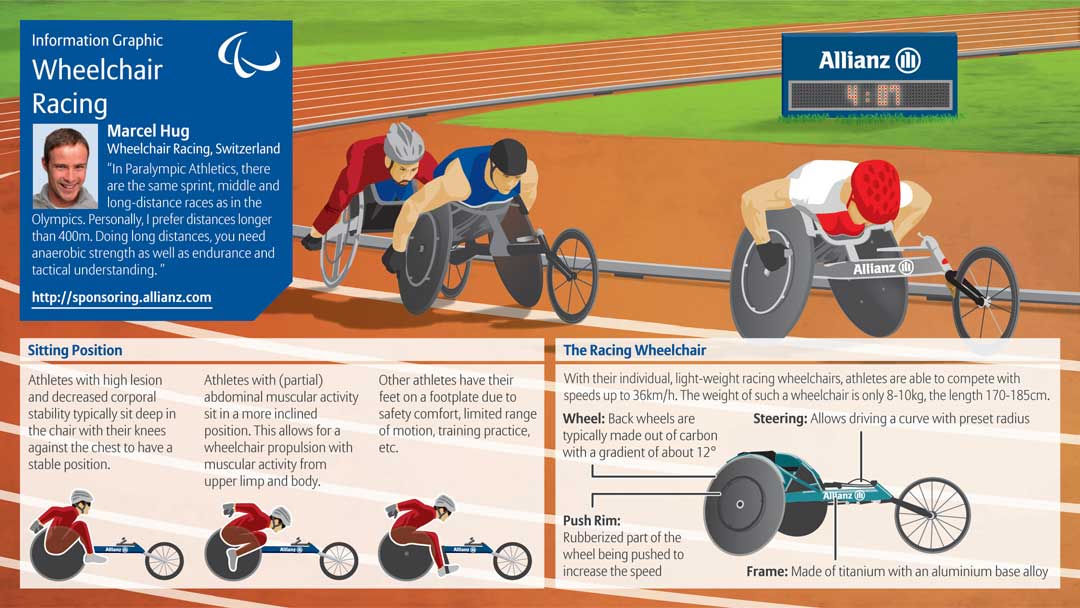 The remarkable performance of the Paralympic Top Athletes is driven by enthusiasm and ambition.
In order to gain more insights into Paralympic Summer Sports, take a look at the royalty-free information graphics and learn more about the athletes, their sport and their equipment.
Here we look at one of the world top athletes in wheelchair racing, Marcel Hug from Switzerland. To view a clearer version of the information graphic, click on the main image above.
Source:
Allianz InfoGraphic @ www.paralympic.org